INTERNATIONAL ONLINE CONFERENCE
GROWING THROUGH FRIENDSHIP
A focus on Israel and the Church
16th October 2021 - Online International Conference
We invite you to join us for our forthcoming online conference. There are two ways you can get involved:
Session 1: Main teaching session (10:00 CET)
We're privileged to have Michael Freund , founder of Shavei Israel, speak to us about the friendship between christians and Jews, exploring how this collaboration is a powerful tool to further Aliyah from the nations.
Expect also to learn some practical tips for 'How to pray for Israel', as well as hearing personal testimonies from our teams in Ukraine and Israel!
Session 2: Praise Reports and teachings (16:00 CET)
We're very excited to have Rabbi Ari Abramowitz join us from Israel. He will share some of his experiences of working with Christians.
Our teams in Russia, Latin America and the U.S. will share their work with us, and we'll hear more from the young adults!
First online Prayer meeting (9:00 CET)
Meeting ID: 833 9958 7896
Password: 2021
Second online Prayer meeting - also in Spanish (18:00 CET)
Meeting ID: 881 9978 7909
Password: 2021
Times are all given in Central European Time. To find the time in your other time zones, please refer to the tables below. 
All sessions will be held in English with the exception of the second prayer meeting which will be translated into spanish.
Translations will be available on all our YouTube videos shortly afterwards. To learn how to switch on subtitles, please watch the video.
Here are some of the speakers for the conference....
Session 1: Main teaching session (10:00 CEST)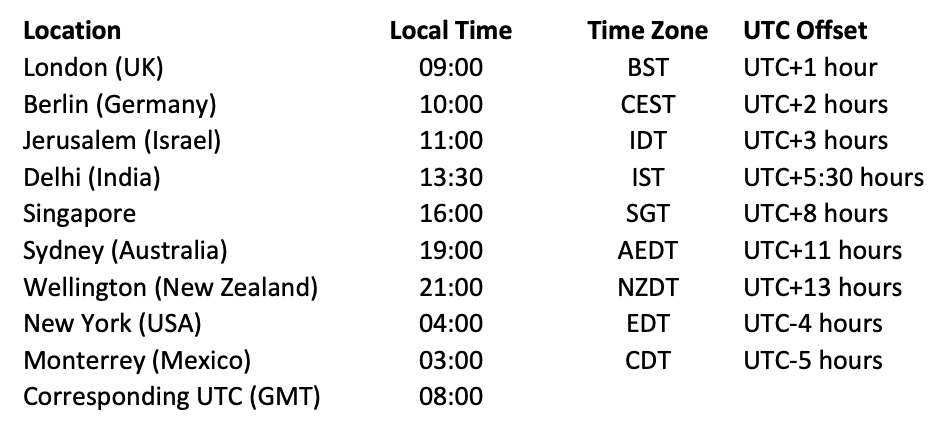 First online prayer meeting (09:00 CEST)
Session 2: Praise reports and teachings (16:00 CEST)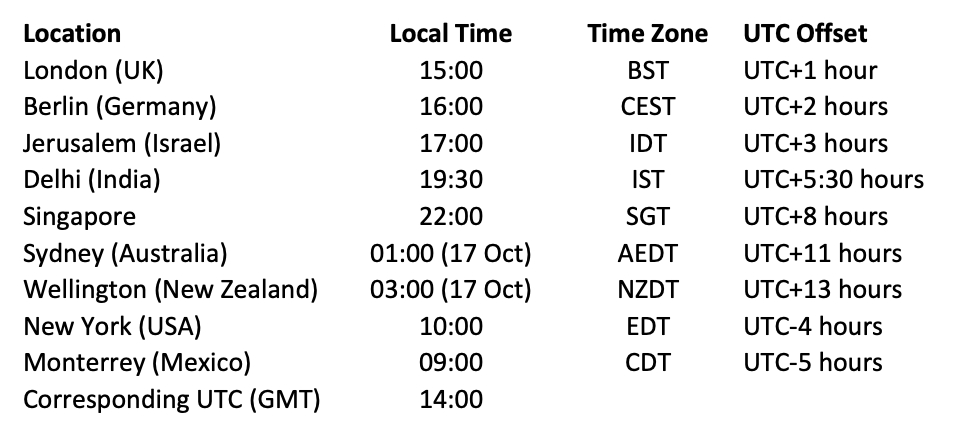 Second online prayer meeting (18:00 CEST)